FAQs
What days do we deliver?
Our home delivery service runs from Tuesday – Sunday to most post codes in the UK. We do not currently deliver on Mondays or Bank Holidays to enable our bakery to close and our bakers to have a break!
I have a birthday party on Monday, what delivery date should I choose?
As we do not offer deliveries on Mondays, we advise the Sunday before. After your cake has been baked and decorated, we will freeze it and pack it with dry ice to help ensure it is delivered safely to you.
How quickly can you deliver my cake?
All of our cakes are hand finished and packed to order. The quickest we can deliver is next day but you must order before 2pm! We do advise to order a day in advance if you can, you can then leave the cake defrosting overnight in the fridge and it will be perfect the next day!
Who will deliver my cake?
Deliveries are made by a third-party courier service, DPD.
You will receive a text on the morning of your delivery, this may be early in the morning. If you haven't heard from DPD by 11am, please contact their customer services.
As the goods are perishable, DPD will only attempt the delivery once, please do ensure that someone is available to accept delivery. Should nobody be able to accept the delivery on the day DPD will try their best to leave the goods in a safe place at the time.
If there is any possibility a driver might have difficulty locating your precise address, please add specific commentary within the delivery details box when ordering.
What is your shipping policy?
All orders are processed within 1 business day (excluding weekends and holidays) after receiving your order confirmation email. You will receive another notification when your order has shipped. All our orders are shipped by DPD using their NEXTDAY service (please be aware that delivery of your goods may be any time during the day). Our courier DPD will text you on the day with a 1 hour delivery slot (communication from DPD will be sent via text, email or if the recipient has the DPD smartphone App then by push notification also).
Please note:
Please note we deliver 6 days a week (Tuesday – Sunday) UK wide excluding Highlands, Isle of Man, Isle of Wight & Ireland
If your order is for a special occasion, we recommend you select delivery for the day before you are serving it.
We rely on accurate and correct address information to get your parcel to you safely and on time. We ship perishable goods that must be delivered on the day selected. We cannot be held responsible if the information provided is incorrect leading to your parcel being delayed or requiring disposal. Orders which are sent to incorrect addresses will still be charged.
How will my cake be delivered?
Dry ice is used to retain the freshness and quality of your cake. Your goods will arrive protected at the perfect temperature, ready to be popped in your home freezer or defrost to eat.
WHAT IS DRY ICE: Dry ice is a solid carbon dioxide at minus 78°C. Because dry ice is very cold and has bacteriostatic properties, it is often used to help preserve perishable food products during transit. Dry ice is an environmentally friendly material and has been manufactured from recovered carbon dioxide.
DRY ICE SAFETY: Dry ice will sublime into the atmosphere generating gaseous Carbon Dioxide. REMEMBER - A little bit of dry ice will sublime to a large volume of Carbon Dioxide gas.
ALWAYS follow the instructions below when handling dry ice.
DRY ICE DISPOSAL: Once your order has been unpacked the dry ice should be immediately disposed of as indicated below: If any dry ice remains in the transit packaging, then remove your order with care. Dry ice will convert to harmless carbon dioxide, but it is important to note that it is very cold, and a single piece of dry ice will give off 500 times its own volume in gas, therefore:
ALWAYS ensure dry ice is disposed of in a place well-ventilated so the carbon dioxide can disperse (outside).
ALWAYS ensure that dry ice packs are disposed of in a safe place and is not accessible to passers-by, particularly children and animals.
ALWAYS remember not to handle dry ice with bare hands. ALWAYS dispose of under conditions where the low temperature will not present a hazard or problem.
DO NOT Dispose of dry ice in an area where the CO2 gas can collect in low lying areas such as drains, confined space.
DO NOT Place dry ice in your freezer or fridge. DO NOT Place dry ice into drink.
We do NOT advise refreezing the cake once defrosted.
How do I check the status of my order?
When your order has shipped, you will receive an email notification from us which will include a tracking number you can use to check its status.
Our courier DPD will text you on the day with a 1 hour delivery slot. On occasion problems can arise in the logistics chain that are outside our control, you can contact DPD directly for any updates.
When can I eat it?
You will need to defrost your cake before consumption, you can do this overnight in the fridge for a minimum of 8 hours.
How long can I keep my cake?
The cakes can be kept frozen for up to six months or for three days in the fridge once defrosted. When your cake arrives, please follow the important handling instructions. Please do not refreeze the cake once it has defrosted.
Who can I contact if I have an issue?
Our aim is to provide our customers with a beautiful product and great service, but sometimes things don't always go as planned.
If you are unhappy with your purchase for any reason, please use the customer enquiry form. If your cake has arrived damaged please email hello@cakerywonderland.com and include images. One of our team members will respond as soon as they are able to.
You can also call our Customer Care Team on 020 8323 1113 (Available from Monday – Saturday 9am to 5pm and Sunday 9am to 5pm (email only)
Can you cater for special dietary requirements?
We always cater to any specified dietary requirements, and we can make substitutes to pretty much any meal to suit all these requests. It's important to ask your guests beforehand to let you know in advance. We have wonderful vegetarian, vegan, coeliac options available. We also provide low cost kiddies meals. Furthermore, we list all allergens that may be in your chosen menu, and the staff are informed of these on the day.
We have a band or DJ, do we have to feed them?
It is often expected to feed the band, DJ, venue staff or photographers. We can discuss providing a lower cost option for these people.
Are you able to cater for last minute requests?
It's possible, sometimes clients call us up and say they have a last-minute lunch or dinner request. We are usually able to accommodate last minute requests, but the menu would need to be chef's choice.
What are your payment terms?
A deposit would need to be made as soon as possible to save the date. We would then require 100% payment to be made five days prior to the event taking place, plus a 10% holding deposit for breakages.
When do I need to give final numbers?
It is best if you keep us as closely informed as you can of number changes, but we would need final numbers 72 hours in advance. Once the food has been ordered in, the numbers cannot be reduced, but we are usually able to accommodate last minute increases.
How long do you need to set up and clear down?
For most standard events we allow 2 hours set up prior to the event and an hour at the end to clear down. For larger events such as sit down weddings we will need more set up time. We like to discuss access with the venue, to allow ample time to set up. Where possible, and especially for larger daytime functions, having the option to set up the day before can be so useful.
What happens if my event over runs?
We work as closely as possible to the schedule you have given, but if things over run on the day, we will be extremely flexible and it should not impact on the food or service in any way. Our staff are pre-informed that the timings are estimated and may run over.
Are there any hidden costs or extras?
No, everything is broken down clearly in the quotation, however, the staffing is estimated, and charged by the hour, so if the event over runs then additional costs will be incurred, however if they finish early, you will be refunded.
We also need to charge for taxis for any staff who stay after 11pm to ensure they get home safely, and this again is estimated in the proposal. There will also be charges for any equipment breakages or losses on the day, but we do what we can to keep it all to a minimum.
How do you make clients and guests aware of allergens present in the food?
When we send the client the event sheet, we list the allergens on the menu. This information is also on the delivery note and carried through to the event manager and chefs on the day who informs all the waiting team. If any guest asks what is in the food on the day, the waiting staff have that information easily to hand.
What is your hygiene rating?
We have 5 stars for our Hygiene rating. All our team have hygiene certificates suitable to their job.
How do you check your suppliers?
All our suppliers provide references, trading standards forms, and hygiene certificates. Meetings and site visits are carried out before using a new supplier.
What is your waste/recycling policy?
We only order in food that has been pre-paid by the client, so the waste is minimal. We always recycle and we break our waste into compostable food, general and recyclable, plus oil. Where possible we choose environmentally friendly packaging.
Can we supply our own drinks, and do you charge corkage?
If you want to provide your own wines that's fine, we do not charge corkage and our staff can serve them. We do however charge a small fee of £1 per guest to recycle the additional empty bottles.
For your convenience you can arrange to have your wine delivered and stored at our premise prior to the event, and we bring it along on the day, and can even bring it back to our unit after for you to collect at a future date. Depending on quantities there would be a cost implication on the transport charges for this service.
Do I need an alcohol licence?
If you decide you want to sell alcohol at your event you will need a license. If you have a personal licence holder on site, you may need to inform your venue and local council, and provide them with that persons licence. We are able to help you organise a drinks licence for the event.
We do not have a kitchen, are you able to provide this?
Of course. We have a range of options which we can bring with us on the day, from portable ovens, barbecues, hot cupboards and much more. We will need to know your power supply and work from there. We may need to adjust the menu to suit the facilities. Some offices do not allow fryers for example.
It is always best to let us know exactly what is available to us and we can work out exactly what is needed. If the event is outside, we can source generators, or provide gas ovens. For smaller budget events, it is possible to bring the food in hot boxes and transfer the items into hot holding chafing fuel dishes.
We need to be out of the venue at a specific time, is this possible?
We are able to get all deliveries and collections done at very specific times, however if you need to be out of a venue and need out of hours same day collection, extra charges could be incurred.
Would you be able to attend a site visit?
Of course. We highly recommend a site visit to see the facilities, and we provide a risk assessment at the same time. It is also very important for us to see whether there are any restrictions on the day such as flights of stairs, where the equipment will need to be carried, which will take extra time and extra hands.
Do you cater for park events?
Yes, we do, but there are things to consider. Local parks often prohibit large numbers of people at a gathering without paying them a fee. Most councils also do not allow glassware and expect you to provide non glass alternatives such as reusable plastic glasses or bottles, all of which our hire companies can supply. In addition, many councils do not allow any structures such as small gazebos, and some don't even allow fold up tables. So if planning a party in a park, always check with the local council beforehand.
How do you train your staff?
We have our own pool of trained staff. We have 3 or 4 regular event managers, teamed with regular barmen and waitresses. We do interview our staff and hold training sessions at our base. Then their first few shifts will be supervised by the event management team. The event managers and our clients provide us with thorough feedback of the staff for every event.
We do sometimes use a couple of carefully chosen agencies that we have tried and tested and trust. We do however always have our own staff at these events to ensure consistency and continuity.
Foodie inspiration and ideas good enough to eat!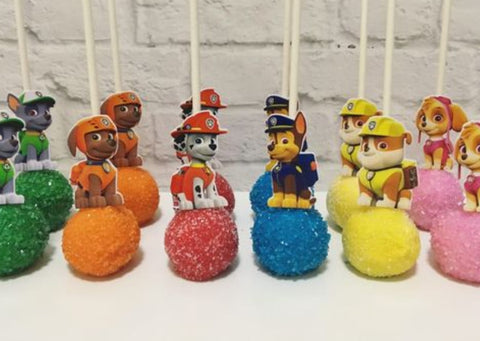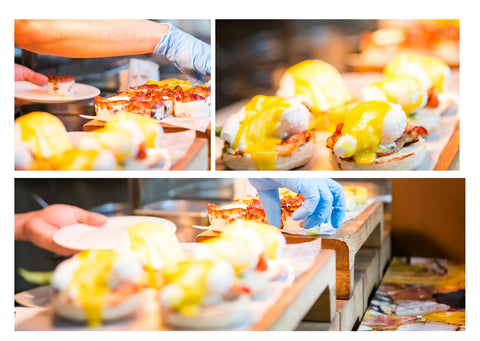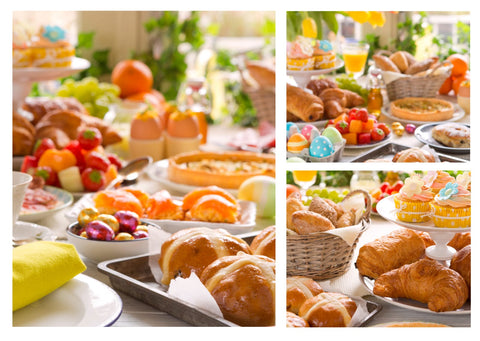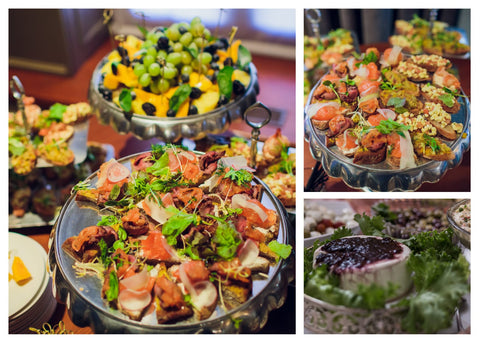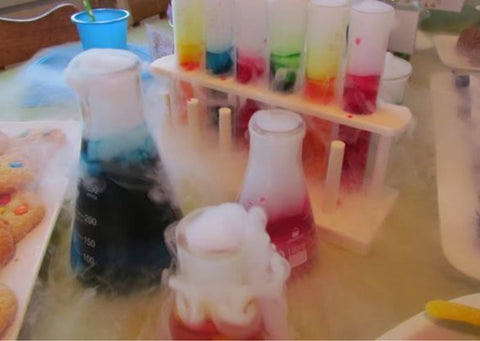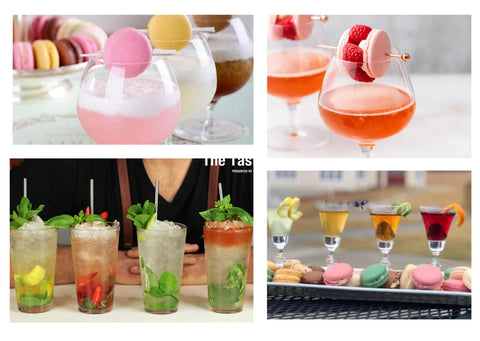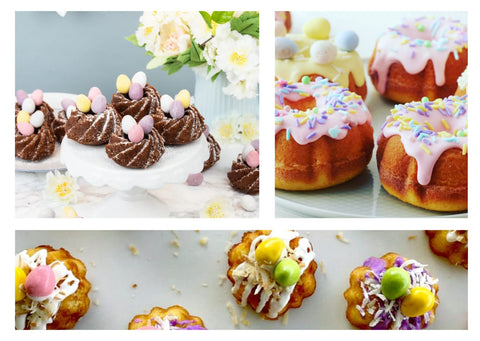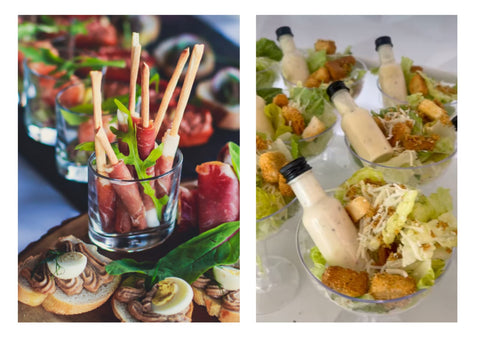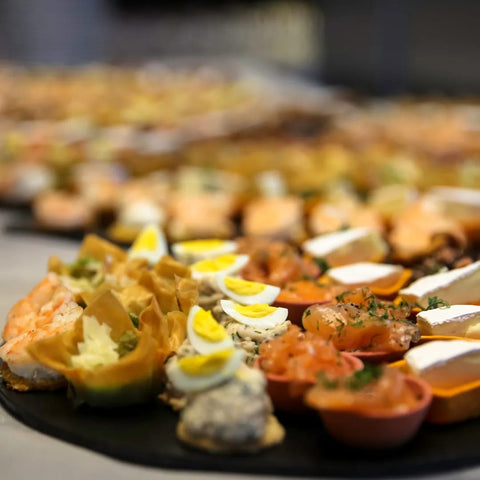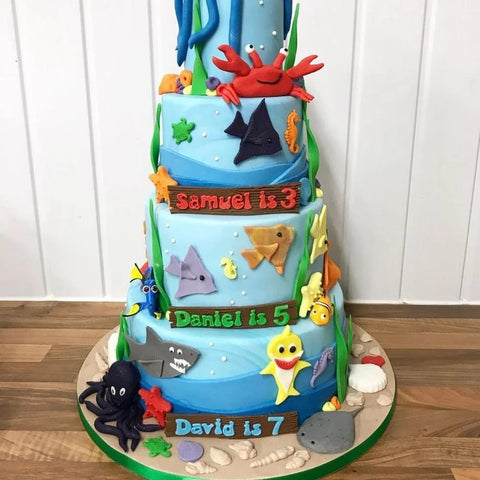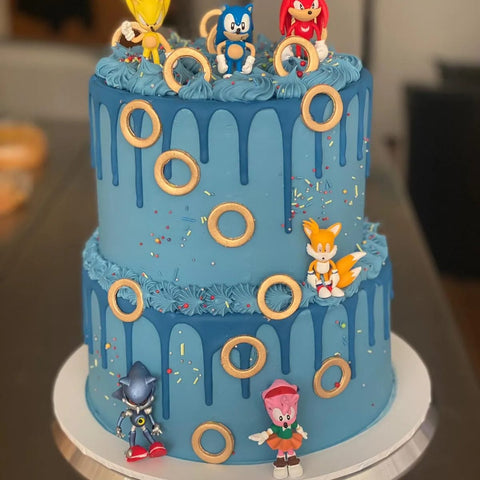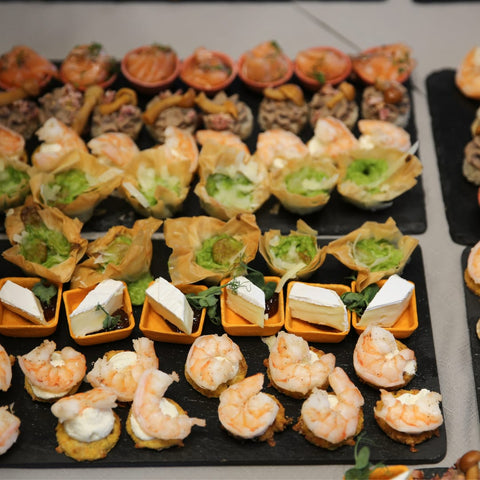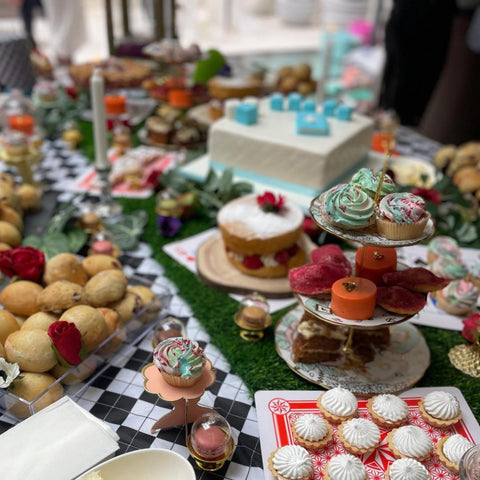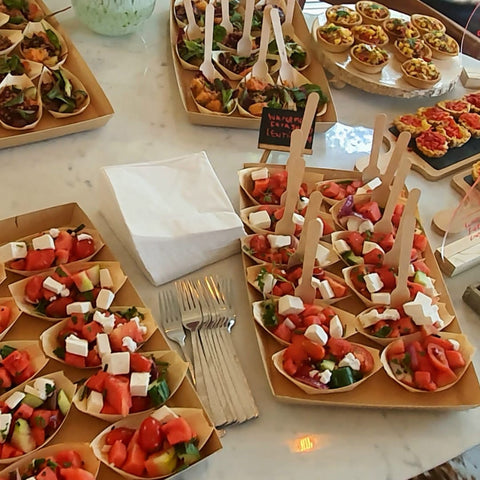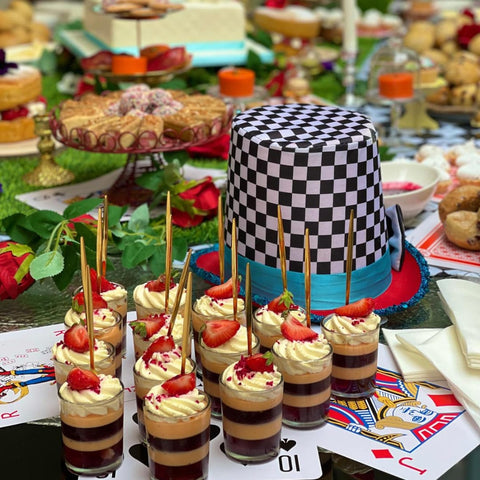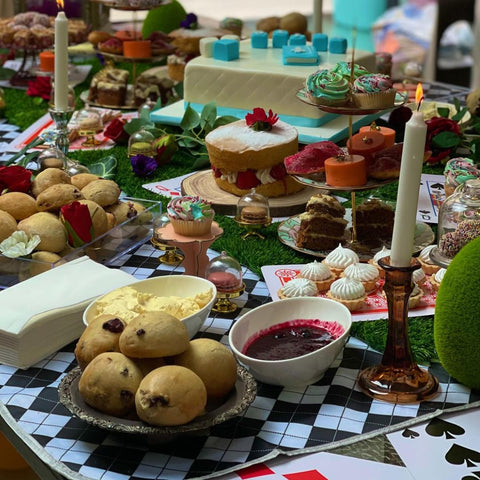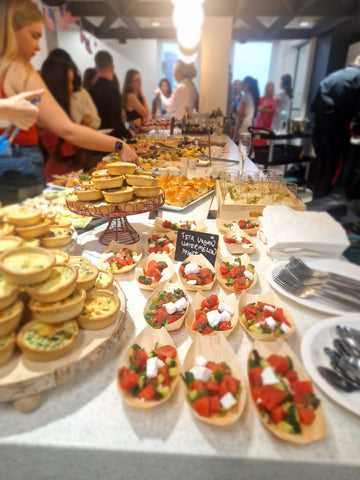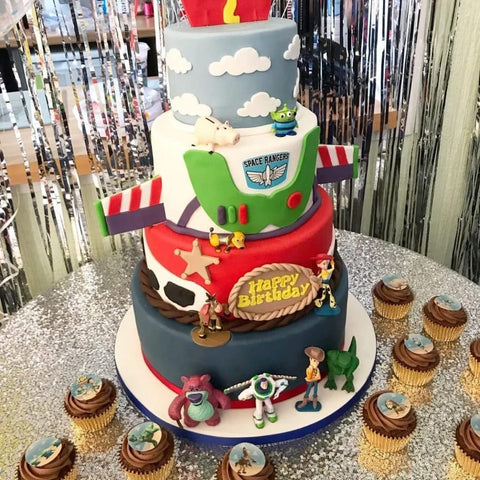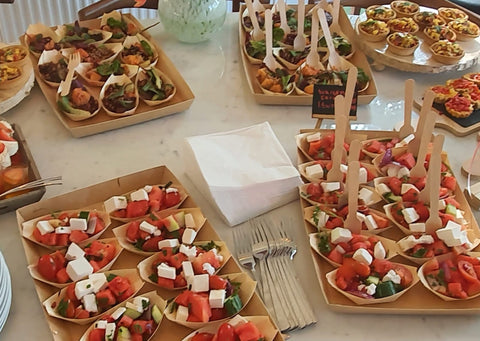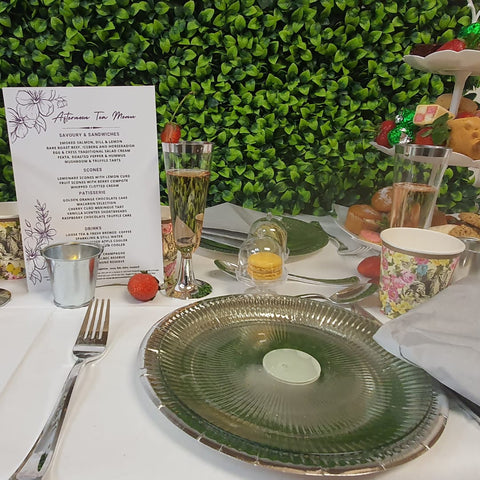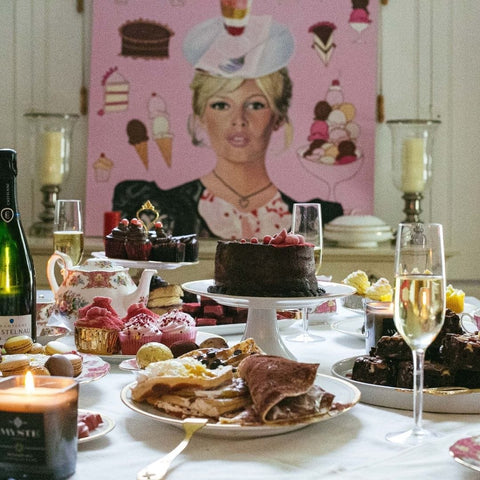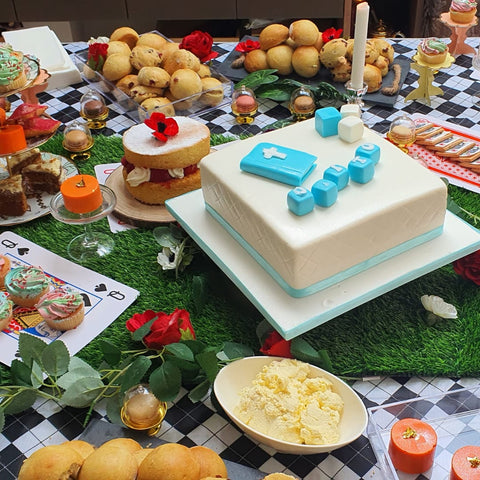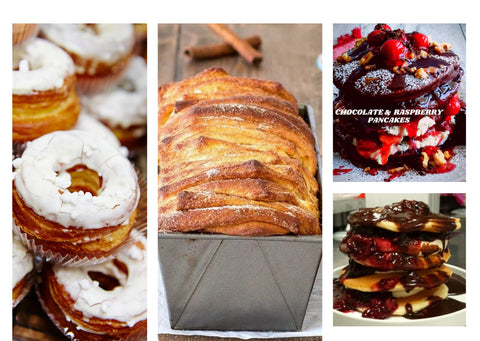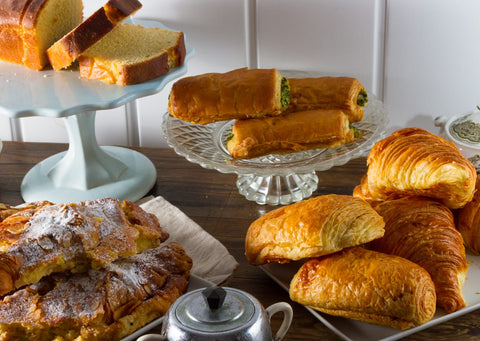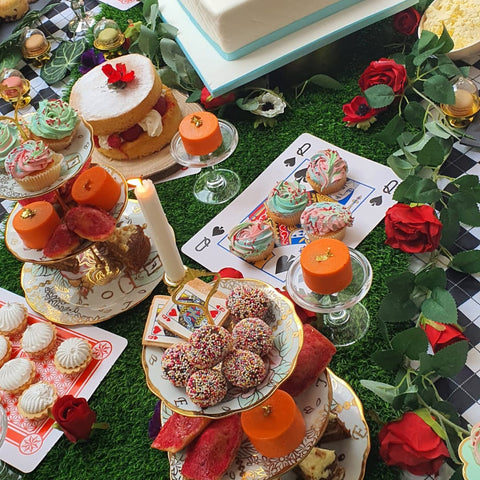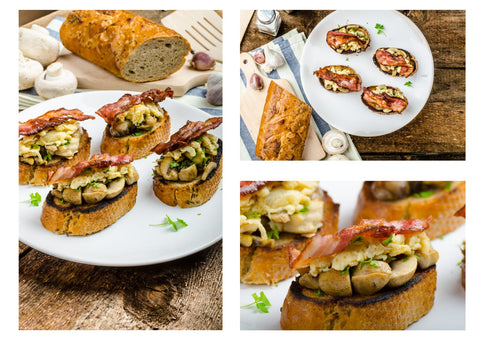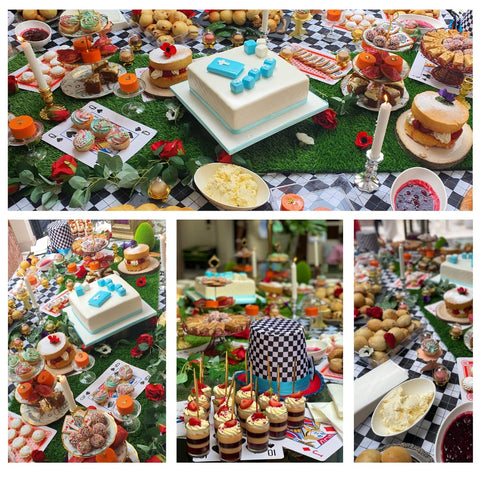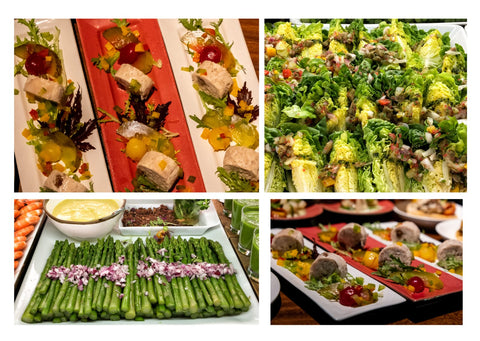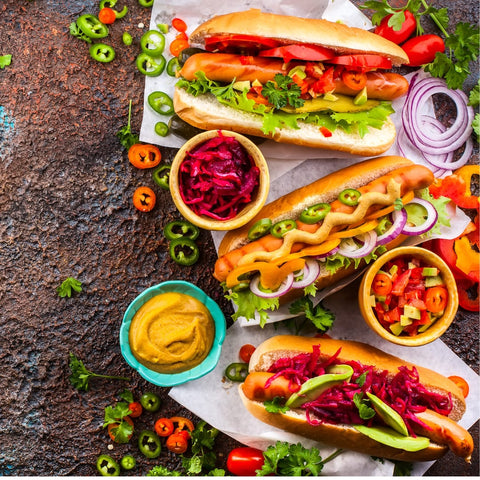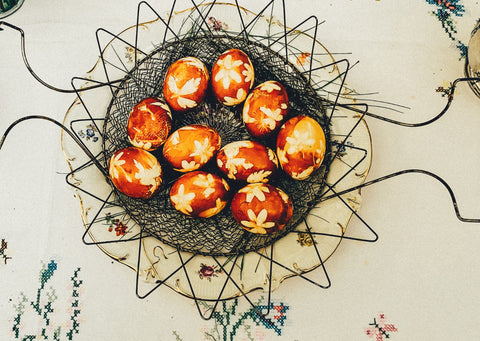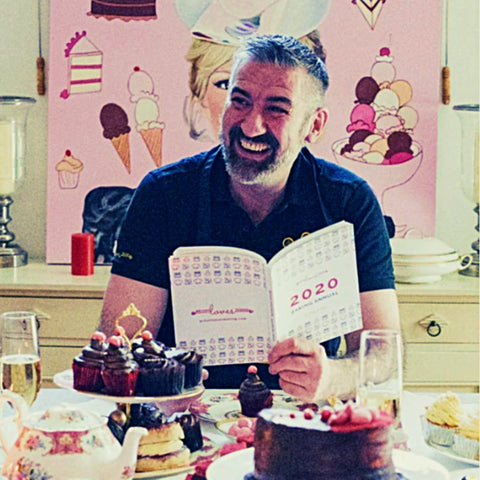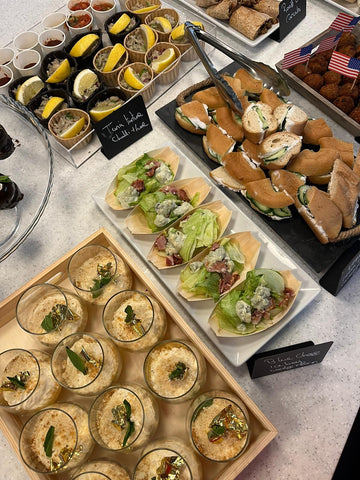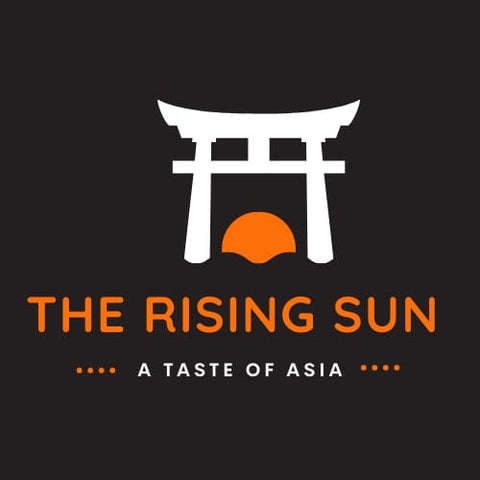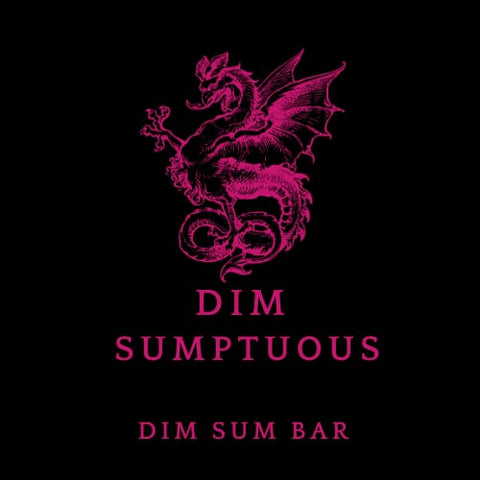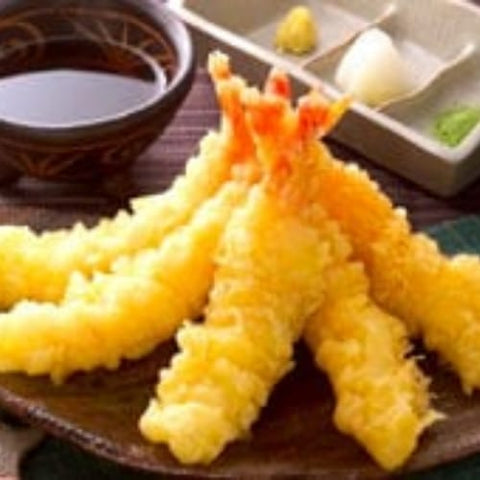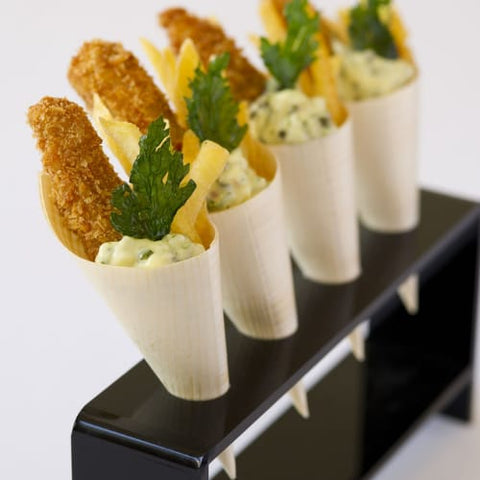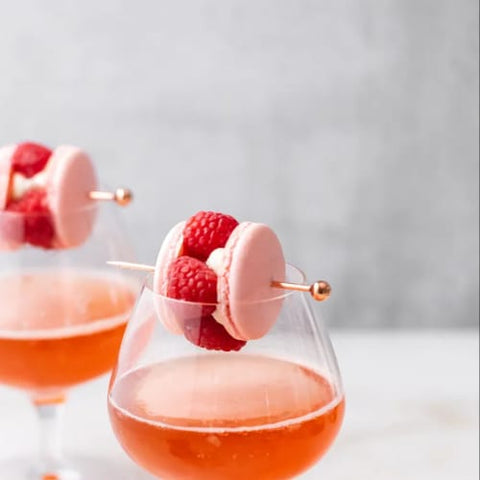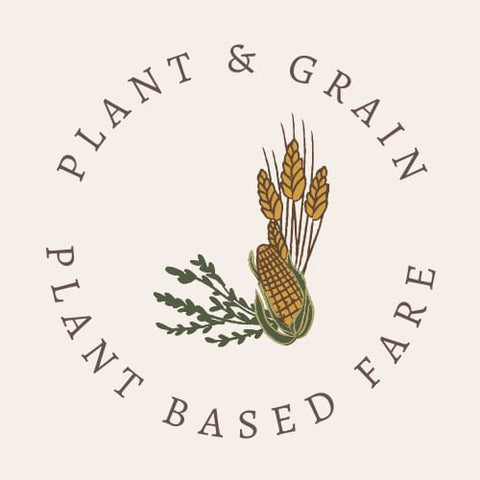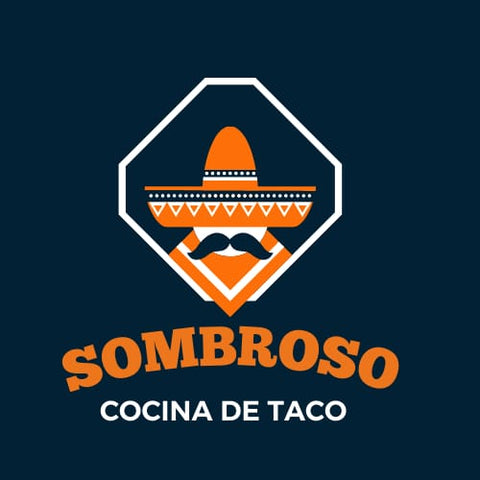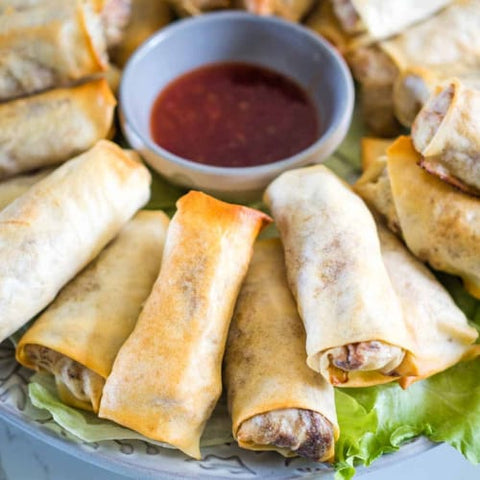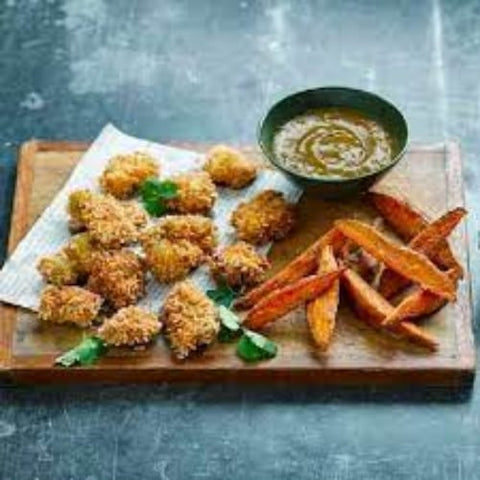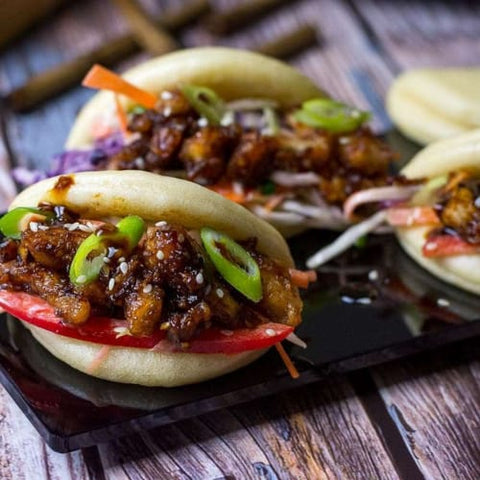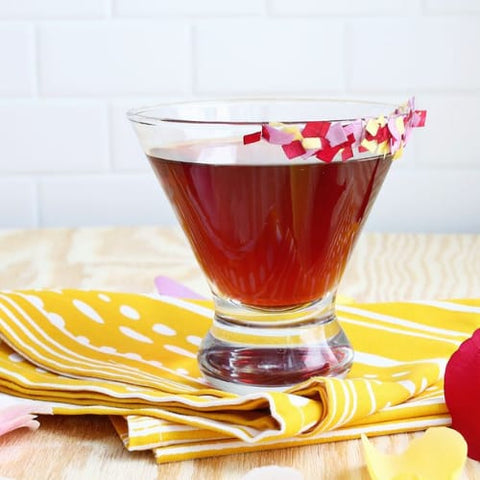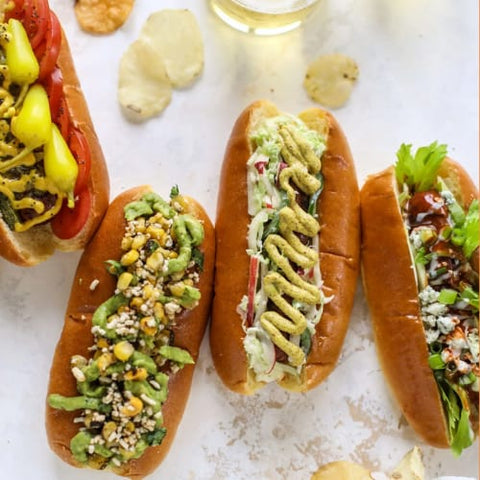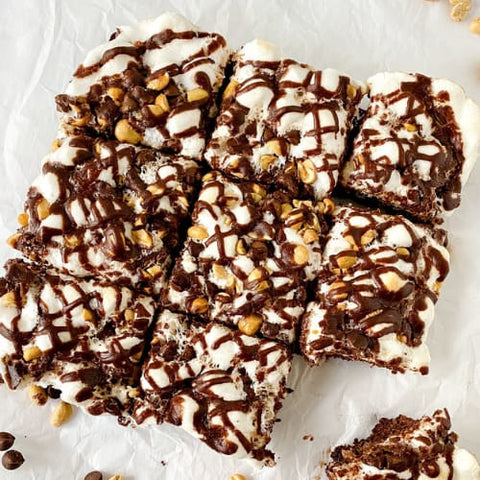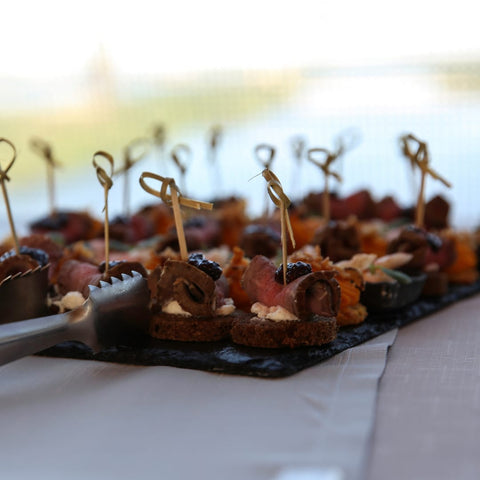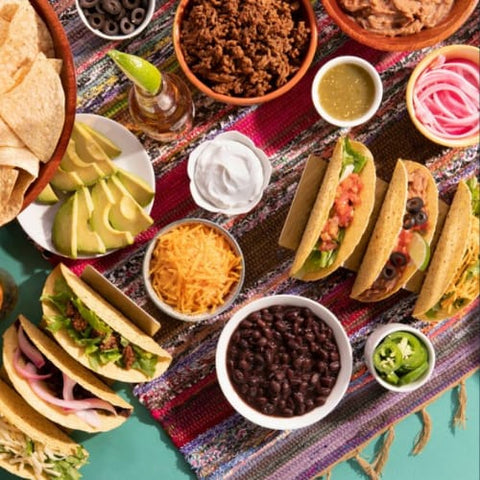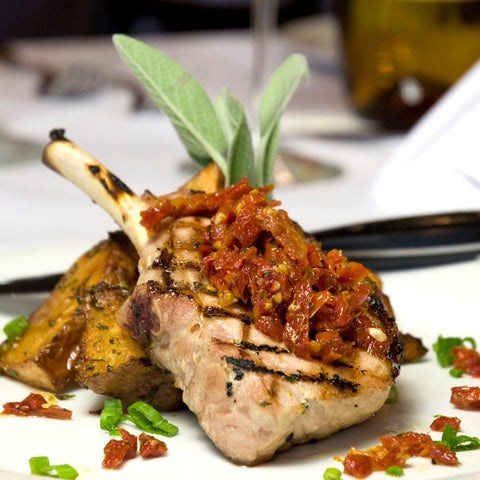 Foodie inspiration and ideas good enough to eat!